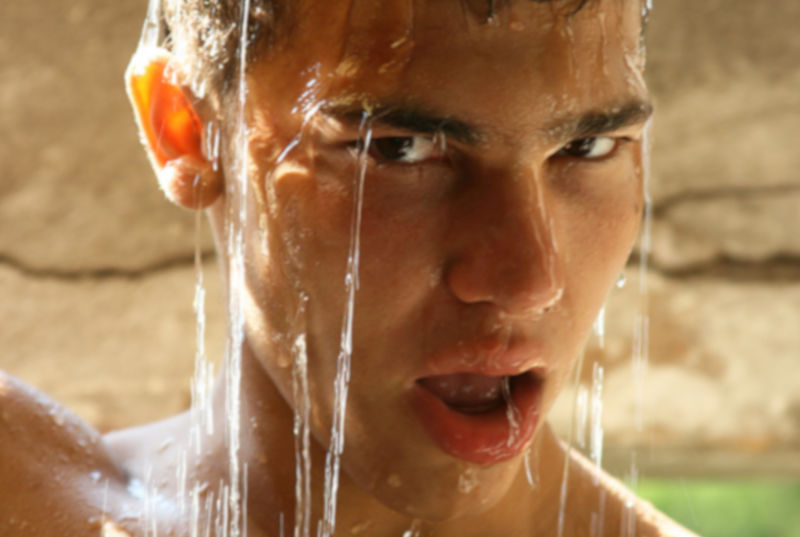 A Stimulus Package For Everyone
You'll want to allow your penis to do the thinking on this one. Occasionally, your penis is far more on top of issues where your body, mental health and sexual well-being come into play.
You've never seen a stimulus package like this come out of congress, parliament or anywhere. And it hits where you live — your solo sex life — that's your secret life where your fantasy lives. It's where you do what you do with your own body on your own terms — for any reason in any way you like.
OG Stimulus Package
It's an all-in-one male masturbation resource kit. Yes, it's a nod to National Masturbation Month in the month of May every year. It's also a response to all of us rethinking how our sexual relationships will play out in the next months and years.
You are your own safest sex partner. Arguably, you are also your own best sex partner. The OG Stimulus Package helps you transform your masturbation practice from simple jerk-off sessions to sustaining erotic personal development. Indeed, in isolation, you can have a thriving sex life.
Your Terms
This stimulus package is on your terms — pay what you want. If you can't pay, don't. If you can pay, thanks!
Why This? Why Now?
Guy solo sexual play is a human right. We live in a time when our rights are challenged daily. We live in a time when our access to accurate and frank sexual information is challenged. I want everyone to have access to clear, frank information about masturbation simply because it's your right.
So, I packaged these two resources: What Guys Do to inform and coach guys on how to expand and enjoy their solo sexual play. And SonoTouch "My Pleasure" to inspire and guide a personal sexual experience that most guys have likely never experienced. You need to experience all of this.
And How Much?
It's Pay What You Want! Really. I just want to honor you. I've sold this for $17 for awhile. You, however, can pay what you want. If you've come upon really hard times, don't walk away. If you can't pay, be my guest and enter Zero.
If you're okay financially, want a great boost in your solo sex life and can pay a little more to help another guy in his sex life, chip in a few extra bucks. Thanks! It's how I make my living, too. Times are tough for all of us. Yet, there's no reason any guy should not be able to grow in his solo sex life. It's more important now than ever.
What's Included?
What Guys Do: 101 Masturbation Techniques — $24.95 value
70 Pages

7 Articles To Optimize Your Solo Sex Technique

101 Masturbation Techniques described step-by-step

Cross-Referenced Companion Masturbation Techniques

Click & Find by Category

Full Color

PDF for Computer, Tablet or Phone

60-Day No Questions Money Back
SonoTouch "My Pleasure" — $29.95 value
MP3 for Computer, Tablet or Phone

Guided Masturbation for Your Brain Audio

Surround Professional Studio Sound

High Tech Binaural Brain Entrainment Technique

Full Erotic Solo Sexual Experience

37 minutes Warm Up – High Arousal – Option to Climax – Cool Down


Introduction & User Guide

60-Day No Questions Money Back
Read more about What Guys Do and SonoTouch "My Pleasure"
Order Right Away
Your OG Stimulus Package is yours in just a couple minutes. Your order is secure. We never see your Credit Card. We don't share your data. And… it's totally accessible to you for whatever price you want to pay. Just don't walk away. Do this for yourself, now.