Blog
Masturbation
Our first sexual act and likely our last, masturbation is that integrating gesture of pleasure to body and soul. Masturbation equips us to both receive affection from our world and to give it.
May is National Masturbation Month. The commemoration is sure, about masturbating, but more than that, the month is a reminder that personal sexuality is basic to our more far-reaching sexual lives.
Never Miss A Post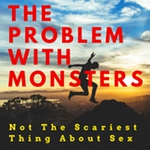 And never miss out on opportunities to grow in your sex life. Get my Special Report The Problem With Monsters (learn how to easily change beliefs), OG Private Journal, offers and alerts to new OG products when you subscribe. Remain subscribed for as long or short as you wish.
I never share your private information.