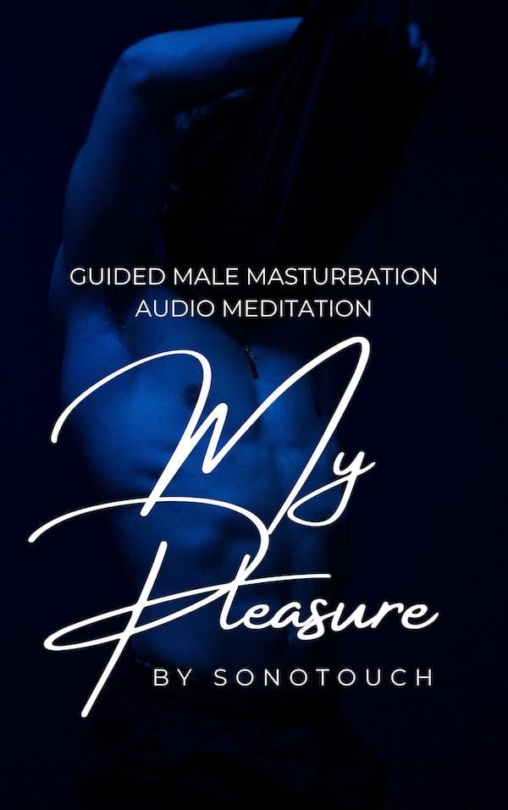 What is My Pleasure?
My Pleasure is an audio and physical experience that guides you unreservedly in a masturbation session. My Pleasure uses music, voice, language, and pace to teach you to sexually arouse your body, enjoy your arousal, and recover with no feelings of loss or shame. My Pleasure, your brain and body do the work while you masturbate. My Pleasure uses the natural qualities of the right and left brain and lowers your brain waves to optimal learning and relaxation. My Pleasure doesn't arouse you. You do. My Pleasure is designed to be experienced over and over again while embarking on a lifetime journey of solo sexual growth, awareness, and pleasure.
Why Did I Make My Pleasure?
My Pleasure is my edgiest and most amazing SonoTouch project, yet. Imagine instead of leaving your body in meditation, you are fully embodied. And what better way to engage your body than through your penis? It demonstrates the real power of the SonoTouch concept. Masturbation is one of those activities that is fraught with so many social constructions that leave us bound by self-consciousness, guilt, scripted expectations, and a same old same old wank session. I wanted masturbation to be a transformative experience. I wanted to help folk find a place in time and space where they can meet their body free of bonds and discover something sexual, erotic, powerful, or healing about themselves every single time they go there. My Pleasure by SonoTouch is just such a place.
In 37 minutes, your My Pleasure session integrates your body and mind. Rich, full sound and guided masturbation moves in and around you to unite your body and mind giving you feelings of oneness, confidence, and affection for your body.
Who Is My Pleasure For?
Anyone who owns a penis or anyone you know who has a penis. Gender, sexual orientation, or identity don't figure here. The word "male" in the title doesn't refer to gender. Just a penis.
Possible Transformations from My Pleasure
Increase confidence and intention with masturbation
Transform masturbation from an act of release to a personal practice
Recognize sensations of complete embodiment
Learn advanced techniques of genital stimulation
Learn techniques to delay ejaculation
Learn the practice of buildup, rest in arousal, peak arousal, and recovery
Order Your Copy
Slip on your headphones or earbuds and slip into your zone. Experience intense pleasure in your entire body.
Stream or download. MP3 works on any electronic device
Use stereo earbuds or headphones with SonoTouch for the best experience
37 minutes
$15
Order and enjoy in less than two minutes!