YOU DON'T KNOW TILL YOU TRY
How Many Intense & Pleasurable Things About Your Body Are Still Unknown To You?
How can you know what you've never felt or experienced until you experience it? What could you learn about your penis or your arousal? Or the quality of touch with which you pleasure yourself? What could just knowing even one new thing do for your personal sex life?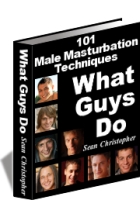 Use What You Learn Now — And It's Yours Forever!
WHAT GUYS DO:
"101 Male Masturbation Techniques"
Want to know the pleasure of your own body?
… And Now, Pay What You Want!
REAL SOLO SEX LEARNING
Real Solo Sex Growth
Why is it that masturbation so easily becomes a rut? Look at any porn site — or maybe in the mirror — and you'll know what I mean. No 31 Flavors, right? Could it be because we don't apply the same learning methods that we use for our golf swing, fishing strategy, or tax prep? If you don't learn new technique, you never change your game.
Now you do it. Simply download the book, shut off the phone, close the door and get naked. Can you learn? Can you change?
You Could Be Saying Things Like This:
"Dang, I didn't know that was possible."
"I've never felt this way before. I've never felt sexual pleasure quite like this."
"My body is less of a mystery to me."
"Learned the subtle changes a technique can make — like pleasuring a tiny spot on my penis can give me a mind-blowing experience."
"I learned to slow down and enjoy masturbating in the moment rather than just getting off."
"I'll never jerk off the same way again."
"I learned to know my body and how to move pleasure from only genitals to my whole body."
102 Masturbation techniques & counting
The Magic Is In The Many
What was your last discovery that you added to your masturbation repertoire? If it's recent, that's likely why you're here. You're looking for more, aren't you? If it's been awhile, you know the natural law that "Discovery Generates More Discovery". That's why I give you a ton of masturbation ideas so that you will continue to discover amazing things about your sexual self for a lifetime.
When it comes to masturbation techniques, the magic is in the many. I give you the tools to discover your body through masturbation, arousal and solo pleasure. Now you have the secret entrance to limitless possibilities. Once playing with 101 Male Masturbation Techniques for a day or two, I promise you that you'll have invented #102. And unlimited more.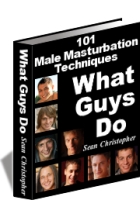 Use What You Learn Now — And It's Yours Forever!
Do you have 30 minutes and are looking for a simple masturbation technique to make you happy before you run off to a meeting? Easy. Download, unzip the file and uhhh, unzip.
… And Now, Pay What You Want!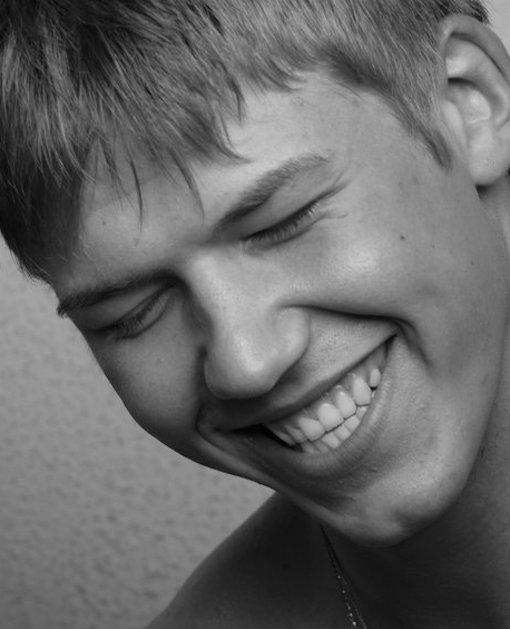 What readers are saying about What Guys Do: 101 Male Masturbation Techniques
"Thank you Thank you. Just to read someone telling me to try these things – with such joy, abandon, freedom, affirmation and love is amazing. I don't think you know what it's like. I'm sorry you're on the giving end…cause it is amazing to be on the receiving end!"
READERS OF WHAT GUYS DO ARE DELIGHTED!
"He LOVES your book. He laughed and laughed. He says he never dreamt there were 101 ways to do it. I told him there are probably many more."
FROM A FATHER WHO GAVE WHAT GUYS DO TO HIS SON
"Your magic worked. The book was there and easy to open. At first glance-Wow!! So-o-o many ideas and only 2 hands. This will be good. And, sir, the photography is amazing and very well done and placed. Over the next weeks I'll explore."
WHAT GUYS DO IS MONTHS OF FUN!
"Sean, dude thank you SO SO SO SO much. i really really appreciate the book! I am enjoying it already! It is really really well done!"
ANOTHER HAPPY GUY!
What guys do premium combo!
Want to go further?
Slip on your headphones or earbuds and slip into your zone. Experience intense pleasure in your entire body. Go further.
"My Pleasure"
by SonoTouch
SonoTouch is a unique guided masturbation experience using advanced audio technology. SonoTouch, your brain and body do the work while you masturbate. SonoTouch uses the natural qualities of right and left brain and lowers your brain waves to optimal learning and relaxation. Slip into your body's ultimate orgasmic zone. You learn how to bring your mind and body further than you've ever gone in your masturbation experience. You've never felt so good!
In 37 minutes, your SonoTouch "My Pleasure" session integrates your body and mind. Rich, full sound and guided masturbation moves in and around you to unite your body and mind giving you feelings of oneness, confidence and affection for your body. You'll look forward to repeating "My Pleasure" again and again.
"My Pleasure" is the perfect audio guided masturbation companion to your What Guys Do: 101 Male Masturbation Techniques ebook!
I downloaded SonoTouch as soon I opened the email. I couldn't wait to see what it was all about. I was drawn in instantaneously and the time melted away. 37 minutes flew by in what felt like seconds.
The eroticism was incredible. I was able to fully relax and immerse myself in the experience. I wasn't completely erect during the session, but I did have to keep my semen at bay on multiple occasions. I had fully ejaculated by the end.
The biggest thing I learned from SonoTouch was how to masturbate purposefully.

Yes, yes, yes! The longer I go on the more it becomes the purest, divine play.
This is like meditation where sensation is sought in all parts of the body, the more finely recognized, the better.
Order Here!
What Guys Do: 101 Male Masturbation Techniques
and
SonoTouch "My Pleasure"
Get It Now on
How It Works
PAY For your privacy your card will be discreetly billed. There will be no reference to your book or title on your credit card or bank statement. Very discreet, right? We also never have your credit card number information.
DOWNLOAD Once you have ordered on the secure server, you will be taken to a special download page where you download the book. Your download information will also be emailed to you. You can access it again in the future if you need to. Your book is a digital ebook and your audio is a digital product. Nothing will be mailed to you through the post.
ENJOY The book is a digital product in PDF format, which you can access any time on any computer (PC or MAC) as well as tablets and smartphones. You will not receive a physical book. Your audio product is an .mp3, also accessible on any computer, tablet or smartphone.
CONTACT If you have any problems with your download, no worries! Contact me directly, and I will see to it that you get your product(s). For product or order support, contact me here.