Blog
Orgasmic Guy Articles
You don't know what you're missing until you read about it. Read to become less self-obsessed and to find more of yourself. Read and then write. Write a comment and share what you've learned.
Never Miss A Post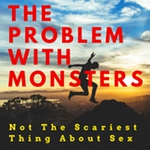 And never miss out on opportunities to grow in your sex life. Get my Special Report The Problem With Monsters (learn how to easily change beliefs), OG Private Journal, offers and alerts to new OG products when you subscribe. Remain subscribed for as long or short as you wish.
I never share your private information.