Blog
Recent OG Articles
Personal sexual development never ends. We're always growing with new seasons of life and desire for life. Sexual growth is our connection to life. If we stop growing sexually, we just stop.
They asked why people feel the need to riot when they can just peacefully protest and destroy property. Why people riot? It's because they can't breathe. And we need to listen. I recently hijacked a colleague's Facebook page with a rant comment to her post about...
Never Miss A Post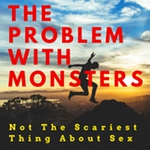 And never miss out on opportunities to grow in your sex life. Get my Special Report The Problem With Monsters (learn how to easily change beliefs), OG Private Journal, offers and alerts to new OG products when you subscribe. Remain subscribed for as long or short as you wish.
I never share your private information.