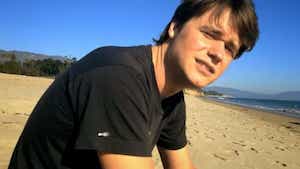 The magic of Ronny & i is in the minimal production. The actors are the film crew, and the camera is an iPhone 5. It's as though a guy encounters a bizarre place in life and decides that he's going to record the next couple of days with his iPhone.
It works amazingly well.
But wait, there's more magic. The guy with the iPhone just broke up with his girlfriend and informs his lifelong best friend that he's actually in love with him. One often wonders exactly how this kind of a predicament would play out between lifelong best buddy guys — especially guys who for all intents were sort of heterosexual and liked gals and not dudes.

Ronny & i Is a Feel Good Film
Watch Ronny & i and you'll see how it goes. There is a fun-filled couple of days, with some cool music and shots that frankly gave me a lump in my throat. But I'm a sucker for feel-good stuff.
Ronny & i is about a life-long friendship. It's about friendship that isn't shaken by a sudden change in affection. For these friends, it isn't a difficult thing for a best friend to not only remain a best friend but become a part of his buddy's new sexuality.
Watch Ronny & i on YouTube or get the Vimeo version of Ronny & i and support the artists for a few bucks. It includes a couple more steamy minutes which you will enjoy.
Ronny & i
Watch Ronny & i trailer
Ronny & i is a 2013 short romance film written by Adam Berry, Guy Shalem, and Luke Humphrey and directed by Guy Shalem.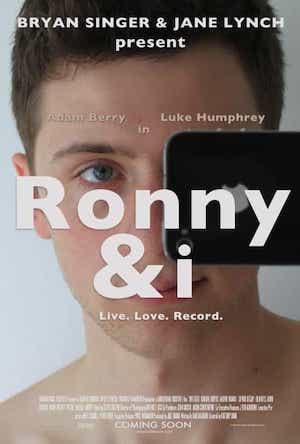 Ronny & i: A Short Film
Director: Guy Shalem
Writers: Adam Berry, Luke Humphrey, Guy Shalem
Stars: Adam Berry, Luke Humphrey
Running Time: 20 minutes
Ronny & i on IMDb
https://www.facebook.com/ronnyandimovie/ The NC-17 version includes new footage released in 2015.
Get Ronny & i here on Vimeo for just a few bucks.