Dress For Sex—Wear A Condom
The conversation is lively around cartons of fresh colorful condoms ready for distribution at community events, parades, and college campuses. We label and package them in various ways. We always laugh as we imagine every pre-lubed condom representing a hard and happy cock ready for some fun. Thousands of them.
Our condoms go into Safer Sex kits with packets of lube and a handy card illustrating easy ways to use a condom and keep sex fun. They're also placed around the clinic and inpatient rooms in fishbowls like so many trick-or-treat baskets at an erotic festival.
Enjoying sex with a condom remains the best way to reduce the risk of sexually transmitted infections (STIs) and a pretty effective means of birth control when you use them consistently.
Condoms are the party favor of sexuality whether you're playing with vaginal, anal, or oral sex. Condoms are part of the fun. It's a fascinating feature of cultural change when you remember that there was a time when condoms were an annoyance or even offensive. No more. Cocks wear condoms. You're just not dressed for sex without a condom.
While April is STI awareness month, any time is condom time. Here are some tips to keep sex healthy and have fun with condoms: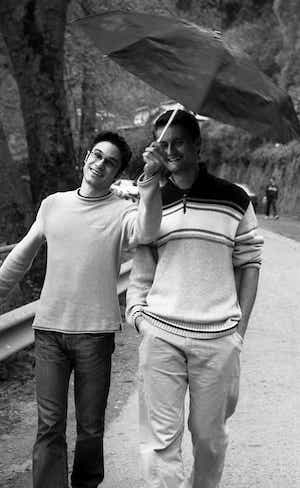 Rain or shine put on a condom raincoat
There's no reason you wouldn't use a condom unless you're in an absolutely monogamous relationship with a verified infection-free history. Wear a new one every time. Wear a new one with every new erection. Wear a new one when you switch up kinds of sex. Condoms mean the weather's fine, and it's time to play. Get it on!
You can get condoms anywhere
Condoms are amazingly accessible. Virtually any store's health and beauty section has a remarkable selection of condoms. You can get them free from most reproductive health clinics. Just stop in. And condoms don't need to break the budget because name brands don't mean condoms are any better. All condom manufacturers must pass strict government guidelines for quality and reliability.
Take two there are plenty
Stash at least two or more condoms in your pocket. Have spares in case you damage one. Put on a fresh condom with every new erection or for longer sex play.

Practice makes perfect
Learning to use a condom gets better with practice and play. So, practice and play. Practice with friends and play with condoms when you wank. You can learn to put them on easily so when you're in the mood, you can slip a condom on in a flash. Masturbating with condoms get you accustomed to the friction and feeling of ejaculation.
Lube will keep your condom running longer
Use water or silicone-based lube with condoms for vaginal or anal play. Play to get slick. Lube up not only your cock, but lube your partner really well, too, and you'll be good for miles and miles. If you have an intact foreskin, add a drop or two of lube to the inside of the condom before you put it on to get a nicer sensation.
More fun with condom choices
Don't be dull, try them all. Condoms are better than wine-tasting when you consider all the colors, flavors, sizes, and textures.
And choices again
Never fear if you're allergic to latex because condoms come in a non-latex variety as well. And the partner with the penetrating penis doesn't always get to wear the condom because they come in a receptive variety for sex partners with a vagina who want to wear the condom, too. Receptive condoms also insert nicely for anal sex.
–Umbrella Photo Flickr / Racchio