Blog
Books & Sex Toys
Nothing contributes to sexual growth more than a vital imagination and ability to play. Nothing contributes to play more than fantasy, fun and toys.
Anal pleasure seems a bit out of reach for a lot of guys. Figure in anal stigma, no knowledge of anal play, and you're stuck. Till now. Now, there's Aneros. I would meet a friend at a cafe in Moscow every week. We often talked about sexuality, our personal sexual...
Never Miss A Post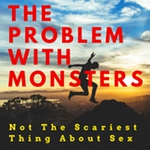 And never miss out on opportunities to grow in your sex life. Get my Special Report The Problem With Monsters (learn how to easily change beliefs), OG Private Journal, offers and alerts to new OG products when you subscribe. Remain subscribed for as long or short as you wish.
I never share your private information.