Blog
Books & Sex Toys
Nothing contributes to sexual growth more than a vital imagination and ability to play. Nothing contributes to play more than fantasy, fun and toys.
Imagine the ultimate male masturbation device. Through guided masturbation and "My Pleasure" by SonoTouch. Your body and brain together climb into your own unique pleasure zone where you all at once go further than you've ever gone before.
Never Miss A Post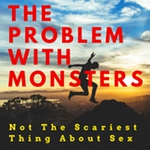 And never miss out on opportunities to grow in your sex life. Get my Special Report The Problem With Monsters (learn how to easily change beliefs), OG Private Journal, offers and alerts to new OG products when you subscribe. Remain subscribed for as long or short as you wish.
I never share your private information.