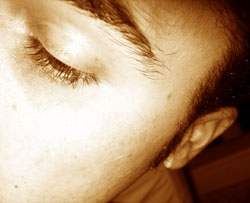 Most Intense Male Masturbation Technique #3 — Tickling the Frenulum
Masturbation intensity for guys often determines the technique. This intense male masturbation technique is definitely in a category of the unusual and it's one you won't quickly forget.
For this intense male masturbation technique, you need plenty of time. It can take a half-hour or more. Get undressed and really comfortable. For this technique we use no lube at all. Just one or two fingers. Lay back, close your eyes and relax everything including your anal, kegel and muscles at the base of your penis. Allow yourself to become erect.
Once you have a good strong erection, you'll begin the technique and not stop for anything. Hold your erect penis lightly between a couple fingers of one hand. With the other hand, use one or two fingers to simply move around your frenulum — the V-spot on the bottom side of your penis toward the head if you're circumcised. If you're not, you'll do the same thing but through the foreskin. Don't rub, just hold your finger on the spot and move it around and around and around.
An Intense Masturbation Technique Calls for Patience
You won't notice much at first. Be patient and keep it going. Stay relaxed. Relax your muscles around your penis and don't squeeze. Eventually, you'll start to notice some pretty strong urges, the main one being to just grab your penis and pump. Resist. Keep moving your finger around. Stay relaxed, and don't squeeze those muscles.
Soon, you'll feel an ejaculation coming on. It will ebb and flow for awhile and you'll wonder if it ever will come and you'll want to just grab hold and let it rip. Don't. Keep moving your finger around and wait for what happens next.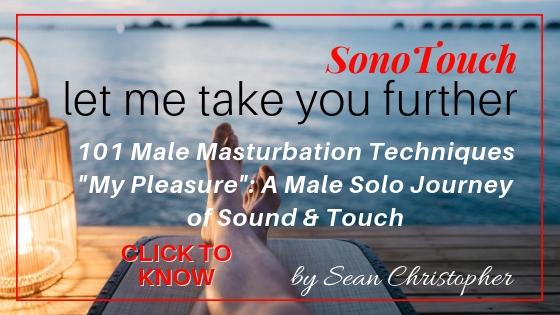 The Rush, The Rush, The Intense Masturbation Rush
Once you've felt the ebb and flow a few frustrating times, you'll then feel the rush of semen flowing through every tube, pipe and hose in your abdomen and groin. Don't squeeze, don't stop or let up on the movement of your finger. Keep going. Your ejaculate won't squirt like it usually does when you come, it will gush like a water fall. That's right, you will gush massive amounts of semen and feel every drop of it coursing through your groin, and penis.
Don't stop moving that finger even though you're gushing semen. You'll go absolutely nuts, but keep going until your body and penis goes totally limp. Then fall asleep. You'll need it.